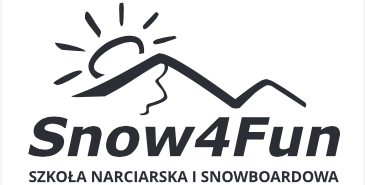 +48 601 57 77 70
Snow4Fun celebrates its 10th anniversary this year!100lat Snow4Fun!
The school was founded in 2010 for its love of snow and active spending time. We love what we do, we love to pass on knowledge and we approach each customer individually. Our qualified, experienced, young and energetic staff are waiting to be able to infect you and your loved ones with a passion for white madness. The most important thing for us is the safety and comfort of training our students. We strive to meet the highest standards.
With us, the first steps on skis are a pleasure!
Experience
The school has been around for 10 years, constantly improving the training system and adapting the slope so that learning to ski is easy and fun. As school owners, we train ourselves, we know what is most important. We are parents ourselves, so we know the needs of these youngest students and their parents and more.
Security
is the most important thing. We try to provide our students with maximum safety during training and on the slopes, which is why we have created the Slope of Nartolandia. By training with us, children are given an orange vest for better visibility. Students up to the age of 16 are obliged to wear a HELMET in him and you!
PROFESSIONALISM
We teach according to the curricula of the Association of Ski Instructors and Trainers of the Polish Ski Association for children and adults. Every instructor at Snow4Fun has the appropriate experience, education, qualifications and insurance. First of all, we train with passion and individual approach to the client!
COMPREHENSIVE OFFER
Only with us you will find everything you need to start and continue your adventure skis,
snowboards, cross-country skiing, SkiTurs and SkiiTrikke.
Click on the offer you want to find out more!
Accommodation We
recommend
First time skiing?
not sure where to start?
Set a deadline and book your training by contacting the school office +48 601 527 770
BOOK NOW!
Book and rent equipment in Paul
oSport phone +48 698 689 973
Rental
Find the right slope
MEETING PLACE
Read our guide
ABC SkierA
BC Snowboarder