DISCOVER THE POTENTIAL OF SZKLARSKA PORĘBA
SKIING – SNOWBOARDING – SKKITRIKKE – CROSS-COUNTRY SKIING – SKI TOURING – SKI ROCKETS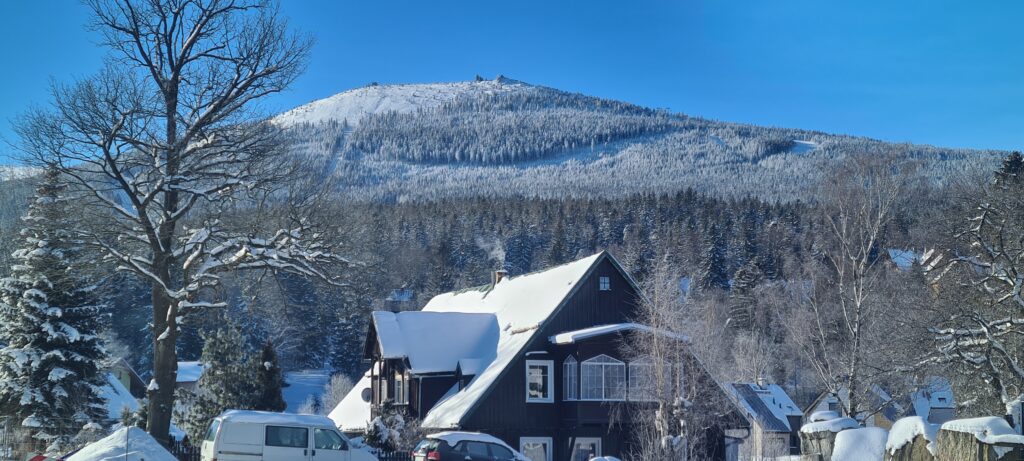 DURING THE SNOW SAFARI
We will show you the huge potential that Szklarska Poręba offers.
How to use this potential.
We will expand your knowledge of winter sports.
You will have the opportunity to learn about many new disciplines.
This is a new adventure for everyone, regardless of their level of advancement and condition.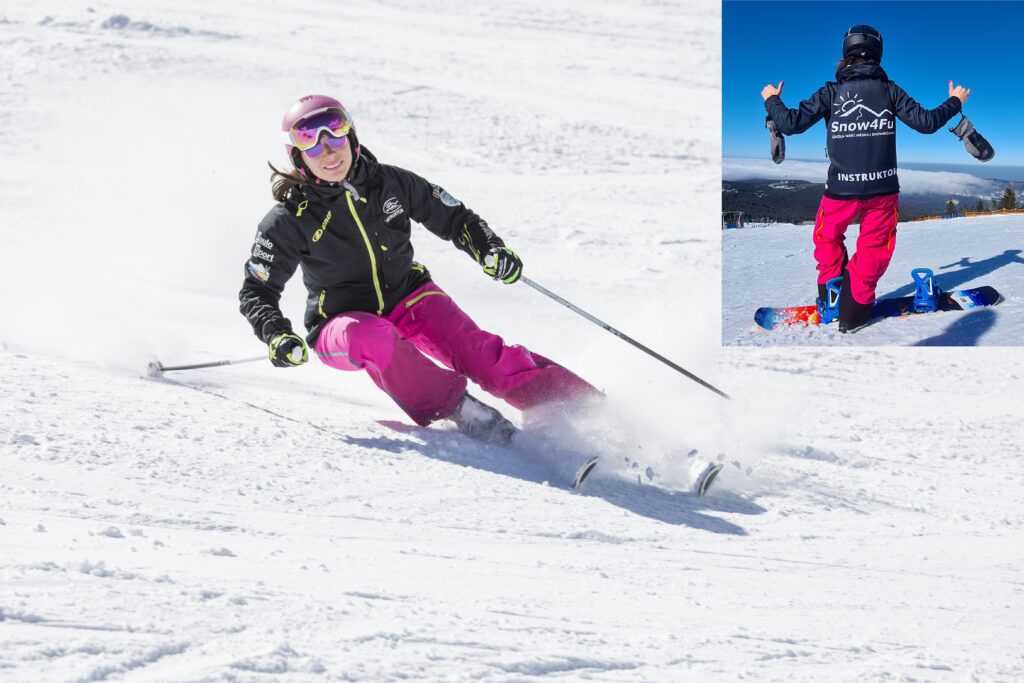 MONDAY – downhill skiing / snowboarding 3h of training from the basics
Have you already tried skiing or snowboarding?
Time to try something new!
3h training from scratch to choose on skis or snowboard
In price 150zł training. Price does not include ski pass and equipment rental.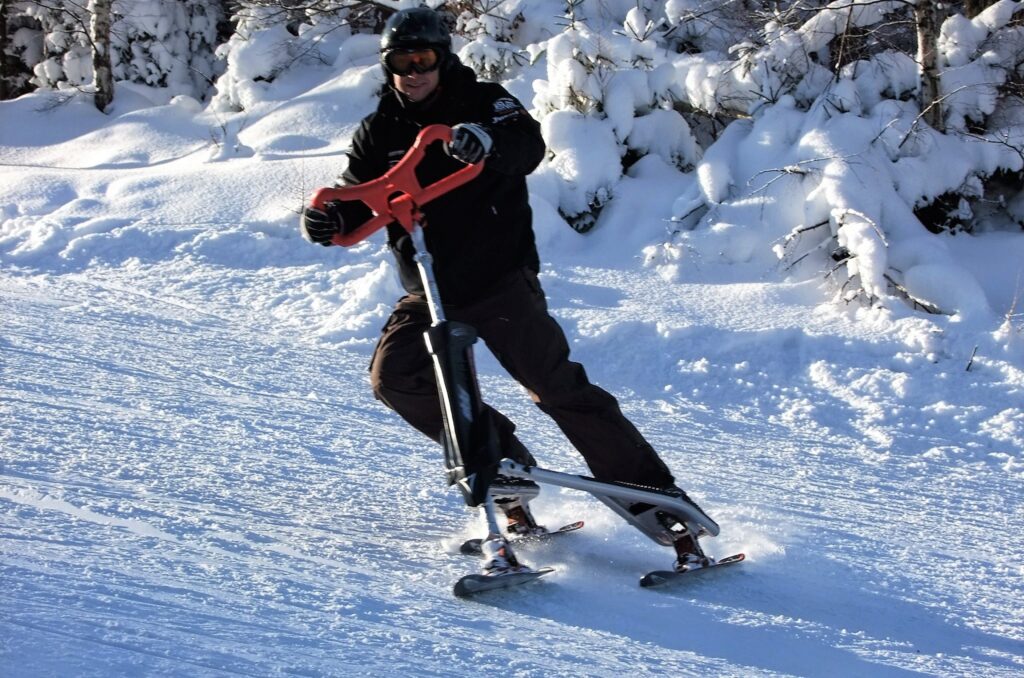 TUESDAY – SKKI TRIKKE 1h of training and 2h of individual riding
Skki Trikke is an alternative to skis, both for people who are looking for innovation in winter sports and for those who do not like or cannot wear ski boots. Skki Trikke gives you the opportunity to practice winter sports after various injuries. It is a very easy sport and the training takes relatively little time.
The price includes 150 PLN for training and equipment rental.
WEDNESDAY – CROSS-COUNTRY SKIING 4-hour trip to Jakuszyce with an instructor
Szklarska Poręba and its nearby surroundings Jakuszyce is the capital of cross-country skiing in Poland. The biggest competitions such as the World Cup take place here. The cross-country skiing is one of the oldest disciplines of the classic skiing, from year to year it gains more fans.
The price includes 150zł training, transport, equipment rental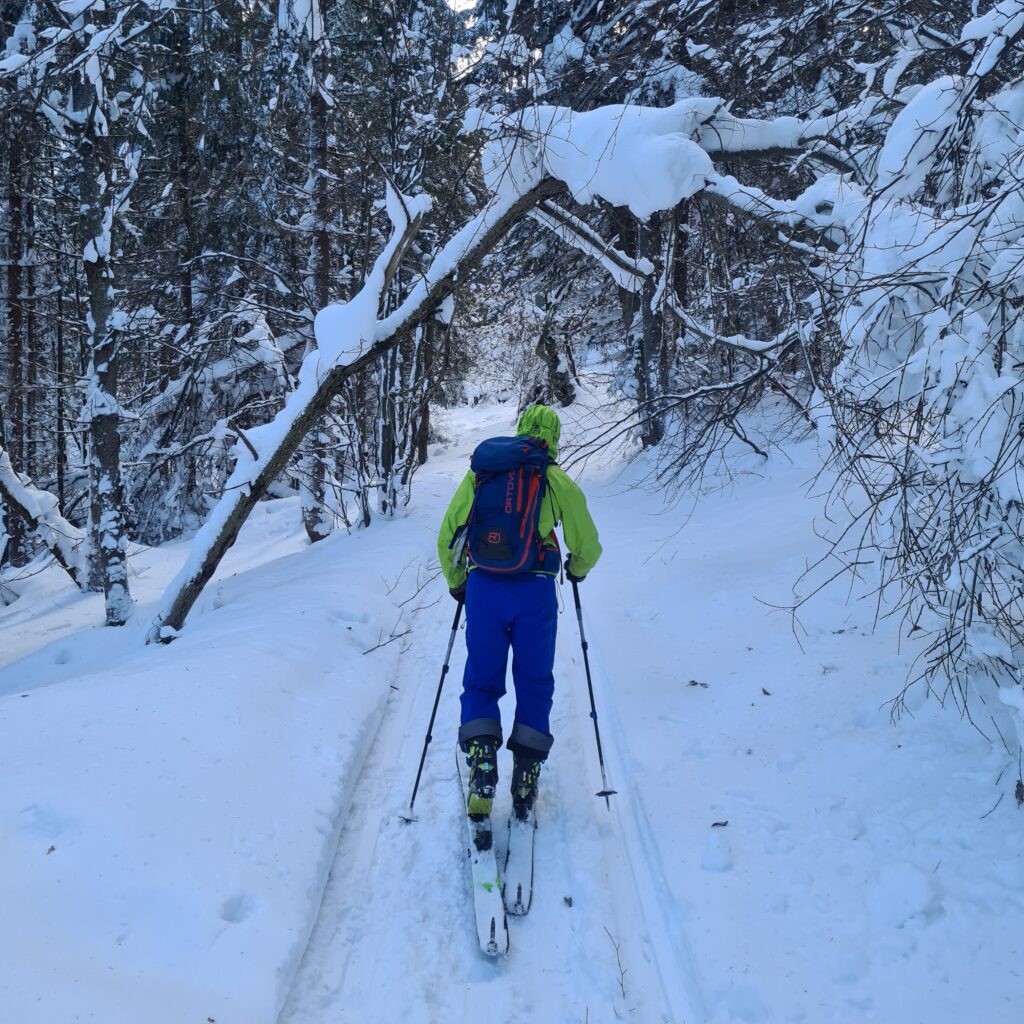 THURSDAY – SKI TOURING (optional SPLIT) 3h skiing workshop and trip
This is a relatively new sport. These skis combine the functionality of downhill and cross-country skis. Thanks to the possibility of attaching a seal skin to the ski, these skis allow you to move around in mountainous terrain. You can walk uphill, on the flat and then downhill on a chosen route.
Basic skiing skills are required to take part in the classes.
The price includes 150zł training and equipment rental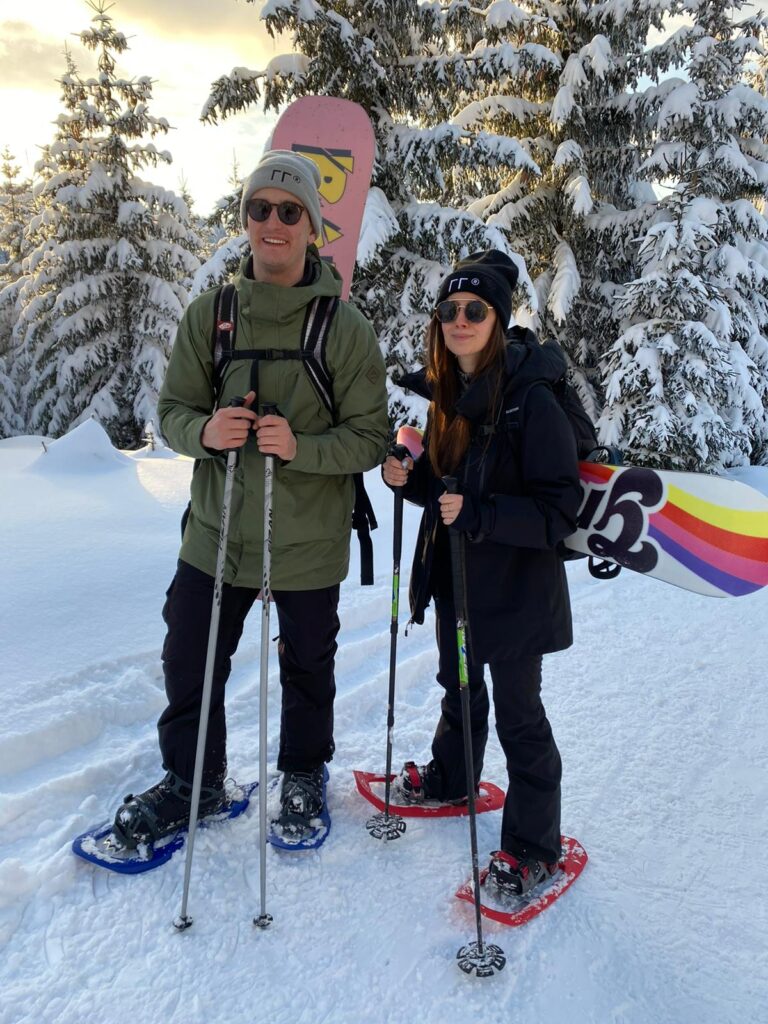 FRIDAY – SKI ROCKETS – 3h excursion on snow shoes
Snowshoes are used to get around in winter conditions with heavy snowfall. They help with trekking by spreading your weight over a larger area. As a result, you do not collapse as much in the snow cover.
Take the ski lift to Szrenica and hike up the ridge, get ready for beautiful and unique views!
Training and equipment hire included in the price of PLN 150