CHOOSE THE OPTION THAT SUITS YOU AND FIND OUT MORE
180 PLN / day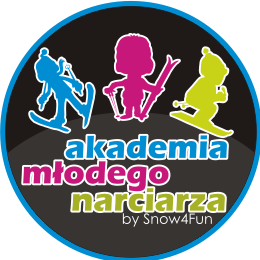 Choose any day to start the course and any number of days. Classes are held every day throughout the season, at every level.
SIGN UP AND CANCEL WHEN YOU WANT!
1000zł/ 6 days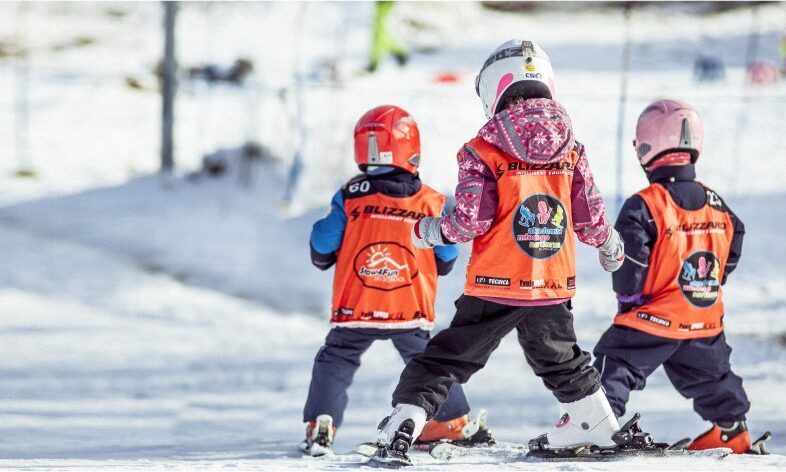 Only during the winter holidays
from Monday to Saturday
25-30.12.2023 / 15-20.01.2024 / 22-27.01.2024 / 29.01-03.02.2024 05-10.02.2024 / 12-17.02.2024 / 19-24.02.2024
THIS IS THE MOST ATTRACTIVE OFFER WITH A RICH TRAINING PROGRAMME
1100zł / 6 days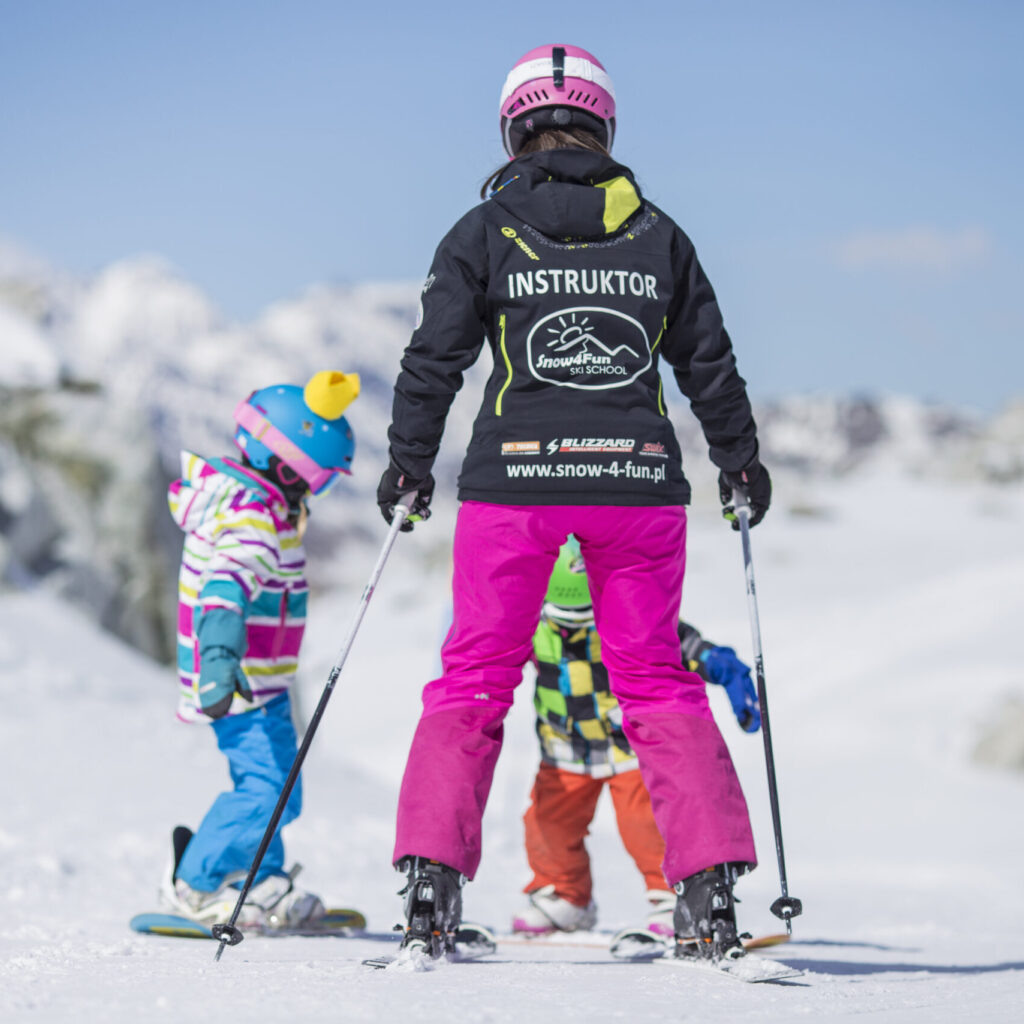 Training program for children at the age of preschool, who can go outside the school holidays;
8 -15.01.2022; 27.02.-06.03.2022
DATES WHEN THERE ARE VERY FEW TOURISTS IN THE MOUNTAINS
---
WHY CHOOSE GROUP CLASSES?

Group classes for children, so called ski kindergarten, from 4 years old. These classes have many advantages. First of all group motivates, children learn, integrate and have fun with their peers.
Classes range from 3 hours a day for beginners from 4.5 to 6 years old, to 5 hours a day for children who can brake and turn on their own.
Don't worry it's not too long, time with kids flies very quickly and you will have some time to yourself. Why not try something new? SnowSafari for adults – SEE ALSO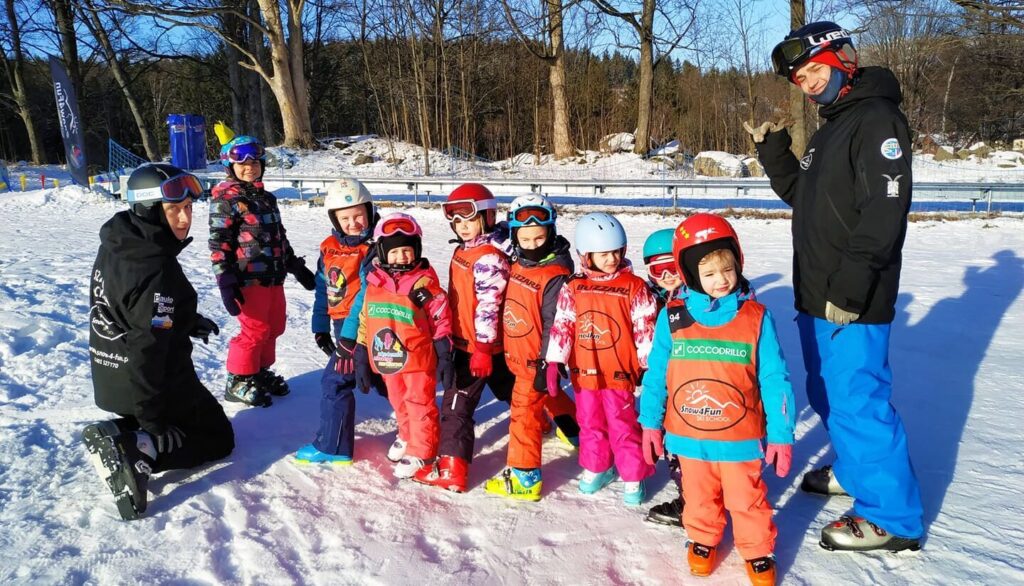 WE DIVIDE CHILDREN INTO GROUPS
taking into account age and abilities
  FIRST STEPS MINI 4,5 – 6 years 
FIRST STEPS 7 – 13 years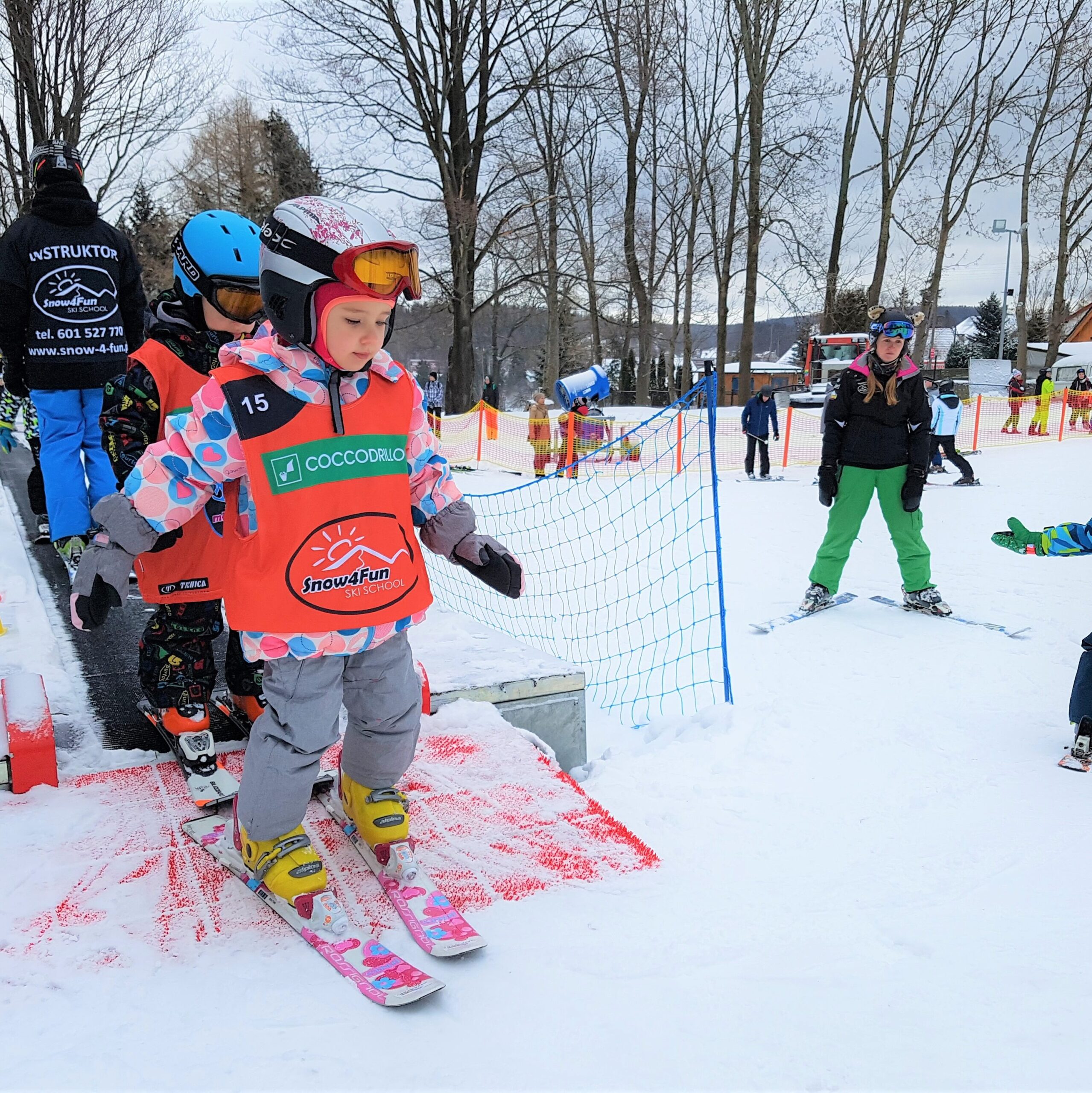 CHILDREN TAKING THEIR FIRST STEPS
AND THOSE WHO CANNOT BRAKE AND TURN ON THEIR OWN
SUPER SKIERS 4 -15 years old
 intermediate and advanced children
ACTIVITIES FOR CHILDREN WHO CAN BRAKE AND TURN ON THEIR OWN AND FOR CHILDREN AT A MORE ADVANCED LEVEL
---
Don't wait until the last minute, the number of places is limited.