TAKE ADVANTAGE OF THE TIME WHEN THERE ARE VERY FEW TOURISTS IN THE MOUNTAINS
9-15.01.2022 i 27.02.-5.03.2022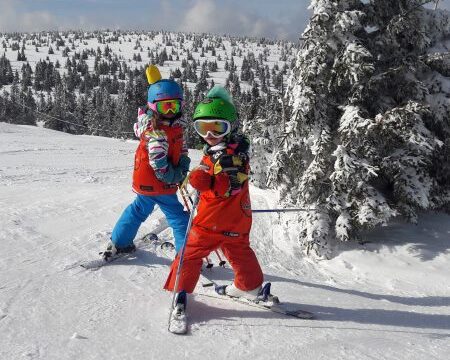 DATES: 9-15.01.2022 and 27.02.-5.03.2022
PRICE INCLUDES: 900 PLN for a 6-day course + 4xANIMATIONS!!! Ski training in regular groups of 4-5h, video analysis, synchronised skiing, hot meal, tea and cakes, safety lessons on the slope, fun, Winter Playground, badge exam, competition, diploma and medal, 4 x ANIMATIONS in the afternoon. And a 20% family discount on PauloSport equipment hire and a 10% discount on SnowSafari
PRICE DOES NOT INCLUDE COSTS: equipment hire and compulsory helmet
RESERVATION AND PAYMENT: The reservation is confirmed during the registration with an online deposit of 100 PLN, the rest is paid in cash in the school office before the first class for the whole of the reservation. Sibling discount 5% for the second child and 10% for the third child.
RETURN AND CANCELLATION: 50% RETURN OF COSTS PROPORTIONAL TO THE DAYS NOT USED Cancellation is ONLY possible by sending a text message to +48601527770 with the subject 'I am cancelling with the name of the child' before 22:00 the previous day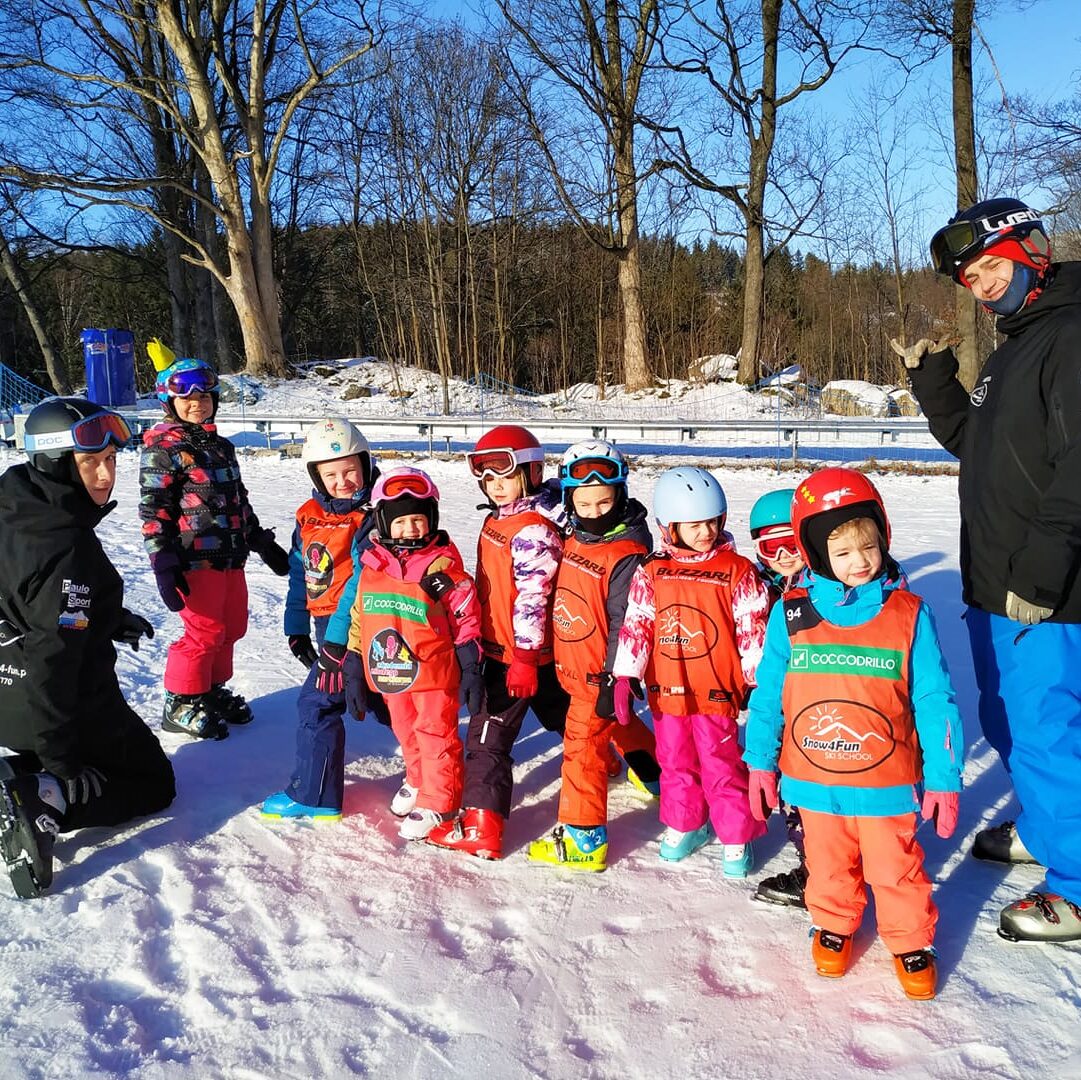 SATURDAY meeting and animations 18:00 – 20:00:
If you are arriving already on Saturday, we invite you to the Nartolandia slope on Turystyczna street 18 we will start with an organizational meeting, getting to know the children, if you are not sure if the equipment is in order bring it with you! Dress your children like for sledging 🙂 You can also do all the formalities there, faster, more efficiently and without hurry instead of on Sunday morning.
FEE: Children under 7 years of age get a free ski pass on this date!
EQUIPMENT: Hire equipment between 16:00 and 22:00 in the PauloSport rental shop at 28a Turystyczna Street. To receive a 20% discount show the qr code you received via email when you registered.
HELMET: remember to be safe! Up to the age of 16 a helmet is compulsory and we recommend it for everyone.
SNOW SAFARI FOR ADULTS! Take advantage of the time when the children will be with us and take part in the SnowSafari read more…